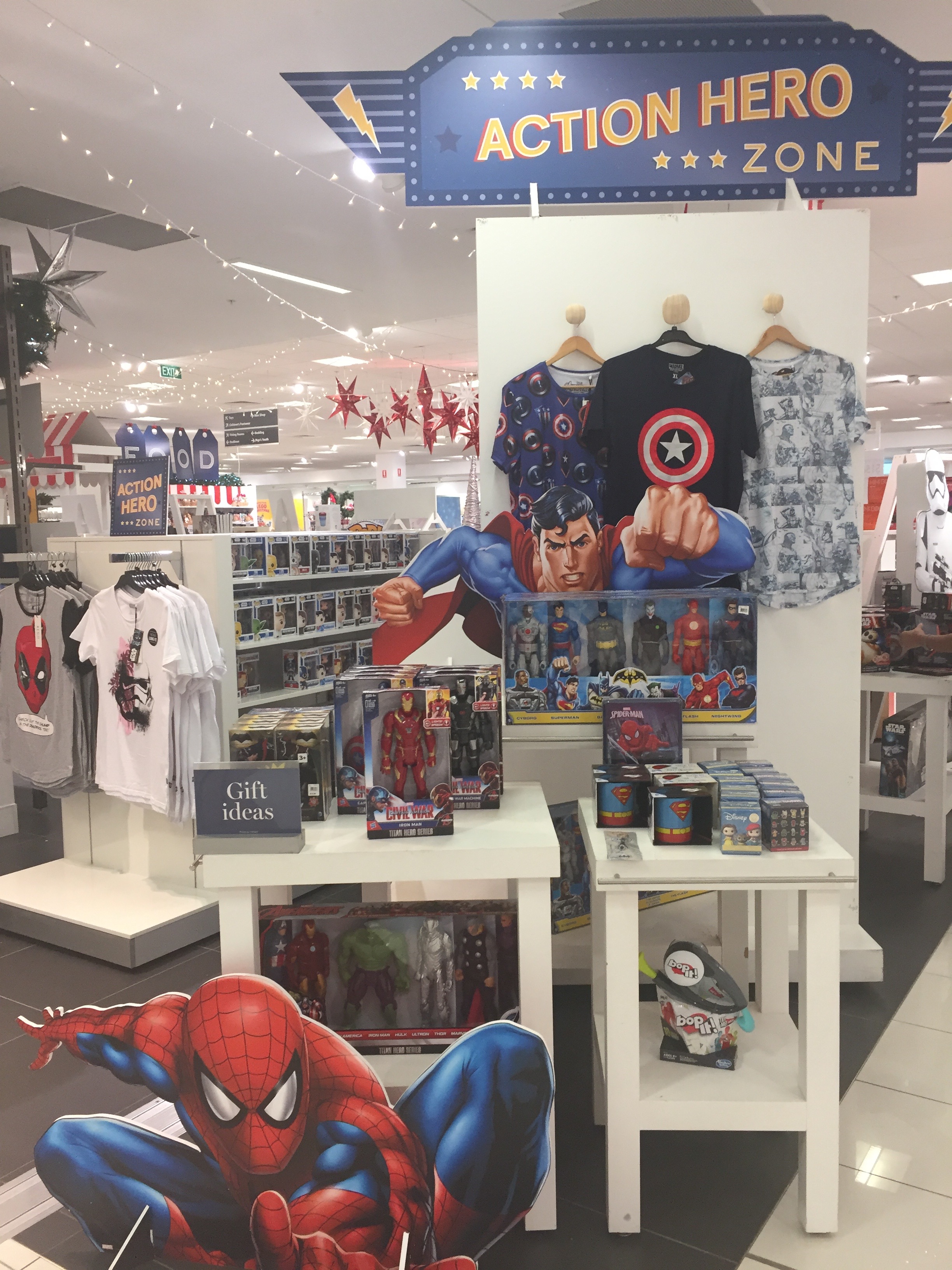 The silly season has truly arrived. I spent most of yesterday ducking in and out of shops for the latest and greatest gifts for beloved family and friends.
I already took a few snaps yesterday with the idea of sharing my thoughts on retailers doing Christmas well this season but then this morning, like a sign from the retailing universe, I saw a post on Inside Retail, by Dimitri Sotiropoulos about Myer's new direction and decided to change direction on my post all together.
In the post, Dimitri interviewed Myer's chief digital and data officer, Mark Cripsey, who spoke about the company's direction and paid homage to days gone past.
"We think back to the way things were before all this digital and data stuff existed, when Sidney Myer was around," he said." And he had a big store back in the day, he knew his customers, their preferences etc, and would have a conversation. And as all retail organisations scaled up over the last century, shopping has gotten less personal."
"I think the sweet spot for Myer is to actually get more personal and make people feel connected with Myer in the same way they would have done so back in the time of Sidney."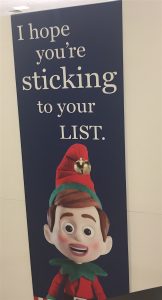 Just to be clear, Myer isn't a client, nor do I have any affiliation with them. But after reading the direction this morning on Inside Retail, I looked on my phone and was happy that I had snapped all of those lovely magical pictures from yesterday… and here's what I experienced on my very own shopping adventure.
Right away, as soon as I stepped foot into Myer I noticed point of sale signs directing me to the Gift Emporium upstairs. I've visited the Gift Emporium in previous years with 'fondish' memories, but immediately noticed more emphasis on it throughout the store this year – almost as if they were finally really proud of it, an observation that only heightened my excitement for what was upstairs.
Up, up, up the escalator I traveled and as I did I saw and felt the anticipation growing. Long banner signs with cheeky elves cautioning me to 'stick to my list'. Sort of daring me, as if they knew I probably wouldn't be able to stick to my list.
The faint sound of Christmas was starting to grow louder and louder as I climbed to the floor. As if I had traveled to a magical Christmas wonderland, I nearly tripped off the escalator with what was laid out before me.
As you enter the Emporium you step foot into a magical land with drop ceilings, decorations and real elves in red and white candy striped outfits there to help with your gift giving troubles. They all seemed delightfully cheerful and happy to help with stand after stand of retail merchandise stories.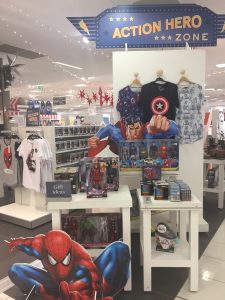 To the left I see gifts for the pet lovers in my life, to the right I see surprises for those nerdy Sci-fi and Star Wars fans and even an Action Hero Zone. These stands went on and on with ideas for foodies, wine-lovers, kids, tween's, Tech Guru's and everything in-between.
Each stand was carefully and beautifully merchandised with really thoughtful and amazing gifts and trinkets to suit any choosey gift-giver or receiver.
There were stands of personalised M&M's, Nutella and other gifts, followed by a special Postal area for Letters to Santa and of course the picture booth areas.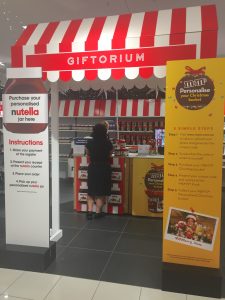 Words cannot express how wonderful it was to see a major brand like Myer adopt these experiential concepts. If you read any of my other posts you'll know I do go, 'on and on' about experiential and how it can really touch your customers.
With big firms like Forrester releasing their latest 2016 Customer Experience Index, reporting Australia is lagging in customer experience I find it so refreshing that a big national retailer is stepping forward to set the stage for what's to come in the Australia retailing landscape.
So where are things headed to from here? In 2017, we will see a lot more experiential environments hitting our retail landscapes. Those who opt to adopt these concepts in-store will experience optimised customer value, they'll enjoy maximum time in-store from customers and greatly enhance their customer retention rates. Investing in your in-store environment and providing a remarkable experience for customers will be a race for retailers in 2017. I think Myer has already sprinted out of the blocks, ahead of their competitors.
I work with retailers to bring experiential shopping like this to life in the form of in-store events, experiential and product experiences right inside retail stores, giving customers the excitement and value as soon as they enter your shop.
Just one last thing…if you haven't visited the Gift Emporium in Myers, please experience this for yourself. Whether you are a retailer or a customer, you'll appreciate the brilliance of this magical little place.
Hats off to you Myer! You've given the rest of your customers and me, a wonderful experience and reason to keep coming back again and again. Who knows, maybe next Christmas we'll see Myer step it up a notch with a special gift giving in-store event?
Stay Safe, Merry Christmas and Happy Retailing!