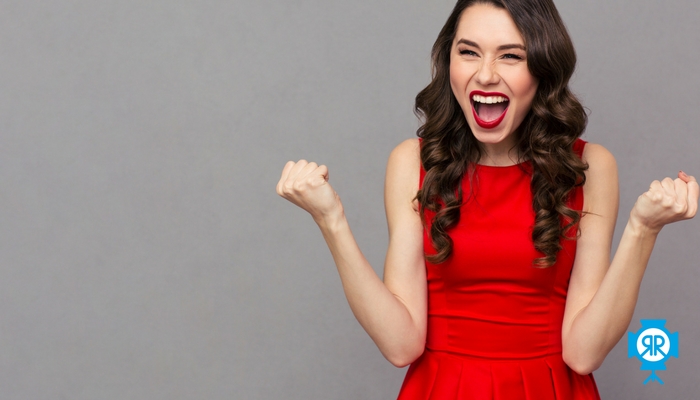 As stories about the world's first KitchenAid UK Experience store hits our feeds this week, I can't help getting excited…but it also makes me chuckle a little.
The retailer side of me would secretly love some state-of-the-art FBI surveillance software to monitor KitchenAid's retail meetings. While I love their products, a small part of me would like to hear them complaining about how tough and expensive the consumer-facing and retailing gig really is.
The Marketer side of me totally 'geeks-out' at the possibility. Being able to control the customer experience from start to finish is an amazing opportunity for any brand…. it's like a dream come true!…okay, I did say 'geek-out'.
The customer in me does a little happy dance (insert giphy dance here). Rejoicing that our voice has finally been heard by retailers and brands. We want to see, touch, experience and be inspired by products in their natural settings. Even better if used by REAL (non-employees of the brand) people.
As more big brands move to their own 'concept' or 'experience stores' it seems to puts another nail in the ol' retailer coffin, but it doesn't need to be that way.
Big showrooms and department stores are the perfect space for gathering, engaging and connecting with your best customers.
We just need to think about it in a different way. Instead of doing everything for the benefit of the business or the sale, imagine how you might step into your customers' shoes and do everything for them. How would they like to Shop – How would YOU like to shop?
With this in mind, how would that impact your;
store design
messaging
staff engagement
logistics
check-out
customer service
In a perfect world, all of these areas above would start to evolve, but rather than listening to all the negative talk about big stores and how they are no longer viable or insisting that they simply won't change, let's look at WHY they are actually better in the first place.
Top 5 Reasons Why Bricks-and-Mortar Can Win
Space – Larger stores have the real estate to create ambiance with LIVE events, special workshops and product experiences. Nothing can settle the nerves of a large purchase like a roof over their heads, a reassuring conversation or the heavy feel of a quality product they are lamenting over.
Foot-traffic – Bigger retailers are already bringing in a large amount of people daily. Visitors physically trekking to the store location are interested in investigating what's on offer in-person, use this traffic generating machine to it's fullest potential by capturing their attention while there with product experiences, educational invites or workshops.
Data – Already heralding huge amounts of information, preferences and demographics. Retailers can use this data to tailor specific events for like-minded customers, then gather the insights to re-connect and bolster their reach.
Range – Department stores and Big Box retailers have lots of brands in one place for a reason, we like options. There's no reason why consumers can't experience multiple brands and products…it doesn't have to be solely KitchenAid, Nike, Apple or Sony. Think about building brand stories in each area and what experiences might happen there.
Humans – There's no engagement like human engagement. We have a genetic disposition to gather. In our tech-crazed and increasingly isolated society we crave human interaction more than we did just 10 years ago (Kit Yarrow, Decoding the New Consumer Mind).
Having the financial capacity to have a big store is already a game changer, so don't think about your wonderful retailing space as a huge expense – think of it as an opportunity to connect better, to educate and create some real value in your customers' lives. Don't listen to all the 'bricks-and-mortar' bagging, you've got a distinct advantage, so lets re-think and re-imagine what we can use these BIG places for. Think about using these spaces for; events, workshops, education, product experiences. That's how I see us WINNING!
About the Author; Amy Roche is a self-confessed appliance nerd (owning a Good Guys store for 11 years), marketer, customer experience advocate and author of the book, "The Retail Experiment", to be released Dec 2016. She's the Founding Director of Retail Rockstars, a retail marketing platform that manages and creates LIVE in-store events by highly skilled experts like; authors, food bloggers, coaches and health & wellbeing experts, just to name a few.  www.retailrockstars.com.au