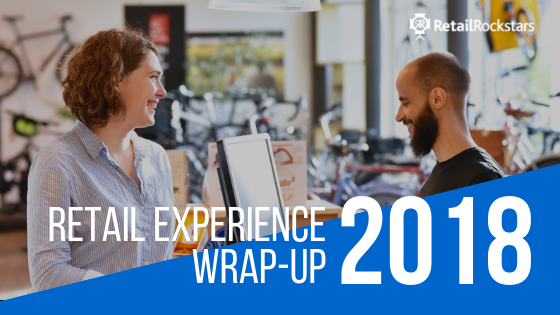 2018 Retail Experience Wrap-Up
(7.5min read time)
Like everyone else in the world – even those not into retail experience, the early days of any New Year are a chance to reflect on what happened in 'our worlds'.
However, for those crazy enough to be in retail, it's even more critical that we learn from those that triumphed in retail experience and those who weren't so victorious with a wrap-up of what went down in 2018.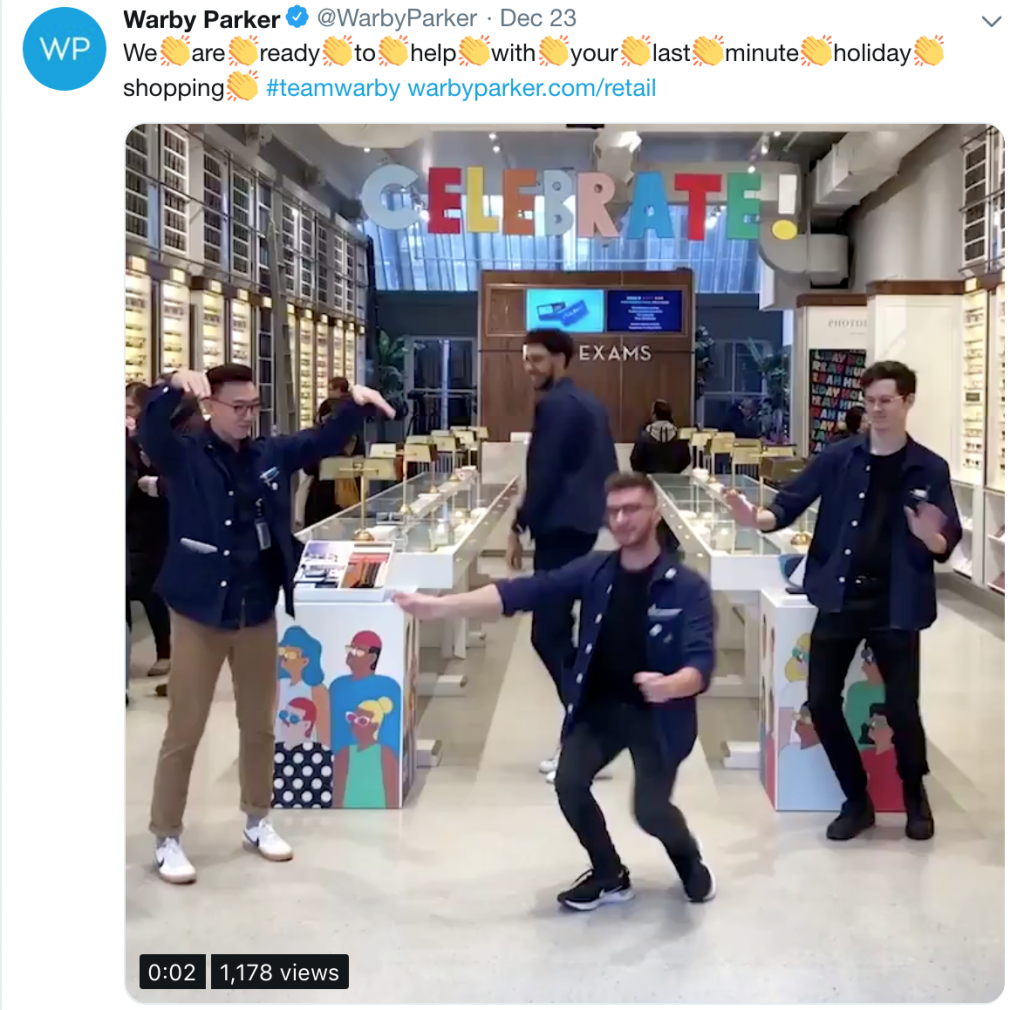 As a retailer and marketer myself, I've seen several years of 'feedback' from customers that support and reinforces what I consider to be the winners & losers of retail experience in 2018.
Most of the winners and losers alike have a direct correlation of either embracing or ignoring their customer's in-store experience.
As with any industry though – there hasn't been a miraculous event or a turning point in 2018. Instead, there's several months and even years of hard work and experimenting for some very brave and innovative retailers.
We've seen pure players who've said there's a better way to construct a brick and mortar environment and they've done a 'bang-up' job in using their existing digital analytics to build something truly remarkable for their customers. Warby Parker is definitely the poster child for that.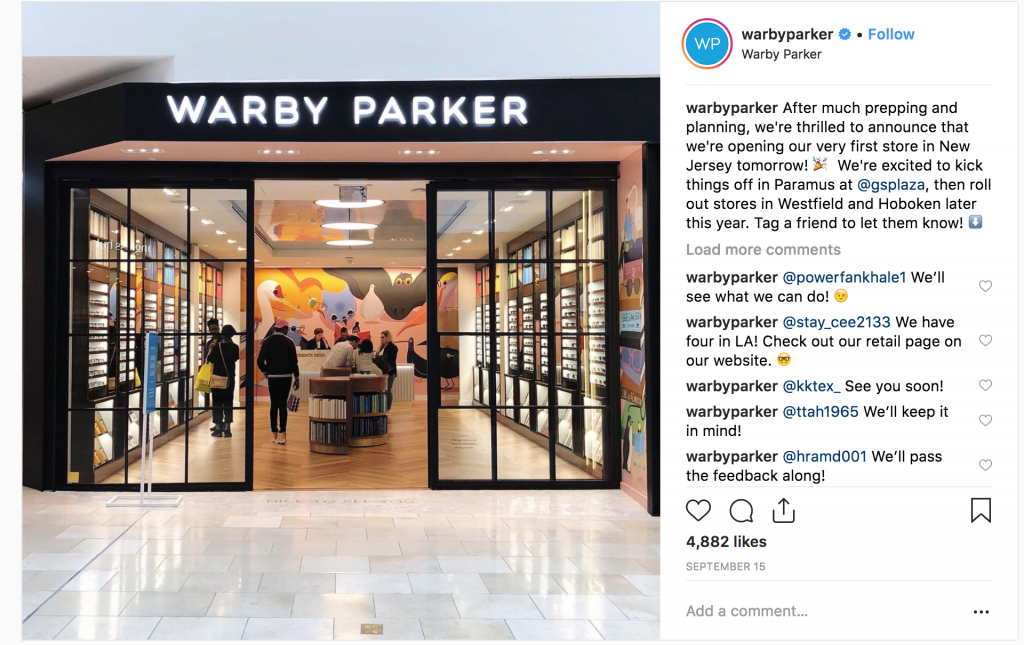 Of course, many have failed, but others have adapted, refined and discovered some wonderfully experiential concepts. Sure some might be called 'an overnight success' but we all know this is never the case.
Former retailer Ray Kroc, best known for expanding McDonald's into one of the most successful franchises in the world, most notably said,
"I was an overnight success all right, but 30 years is a long, long night."
Admittedly, none of the 'winners of retail in 2018', are 30 years in the making. But it's with absolute respect that I use the previous analogy of an 'overnight success' for these brave retail innovators. Because what they are doing is risky, it's experimental, and it's certainly is brave – especially in these uncertain times.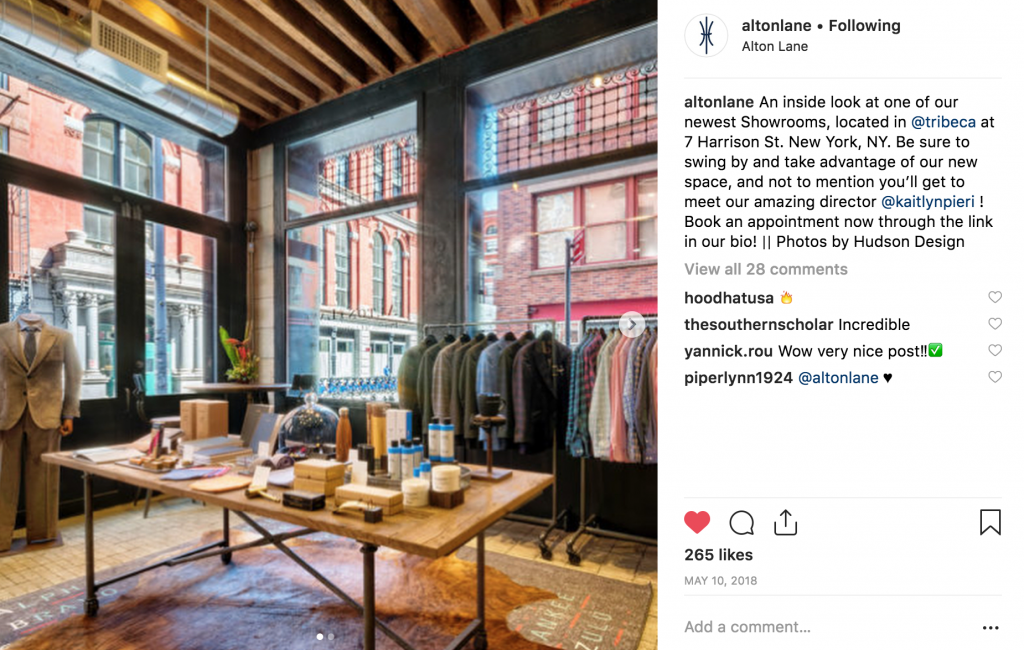 Sure, It's easier to do what we've always done. Looking at your previous campaigns, themed months and freshen up from the prior year. Perhaps you're looking to bring on board some new retail technology, analysts or a new advertising agency to re-position your brand in 2019.
But the winners of 2018 weren't just tech-innovators or spin doctors, they've looked at what their customers needed. What will help them look better in front of their friends and family and more importantly they've built a culture inside the four walls of their store to play it all out in high definition for customers to enjoy.
So if anything, this is a call to arms for the brave retailing souls who want to be made noteworthy for 2019.
At this time many retail executives are reassuring their boards that they've got everything under control. Many may even be preparing some great plans for 2019 that will promise to pull the company out of the rungs of danger.
It is with great hope that you and your team go way beyond 'quid pro quo' this year in regards to customer experience. Because customer experience is no longer a service to get a sale – we've surpassed that point already.
Instead, invest in your retail community, evoke emotions and newness in-store and start looking at transforming your customers…but more on that later (next week).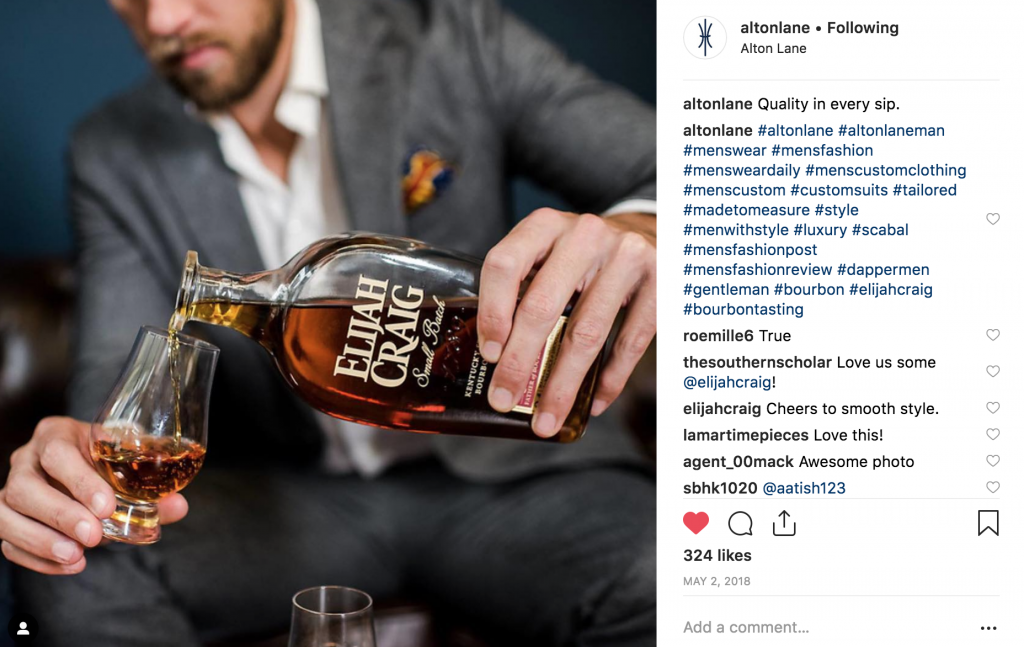 The Winners and Losers of 2018 in Retail Experience
I'm generally a pretty positive person – in fact, I don't even really like the term 'loser'. However, I'm well aware that in life – we don't always win.
While some retailers were busy chasing shiny objects, installing expensive technology that doesn't really serve a purpose for their customers and pleasing their boards and shareholders, others were focused on the biggest retailing dilemma of our time – this new narcissistic and technology-driven customer.
Don't get me wrong – it's me, it's you, it's all of us. Powered by years of "IWWIWWIWI" or – I want what I want when I want it – these new customers have been quietly voting with their wallets – whether they're digital or man-made for years now.
Retailers, including myself, must rip away from the 'what we've always done'. Like a band-aid that's been affixed to the hairy part of your arm for days, we must do it quickly or risk additional pain to not only ourselves but our entire retail organisations.
Traditional retail executives are mostly driven by P&L's and trusted strategies that have saved them in the past, cost savings and quick wins. But this is not the time for executives with these specialised skills. This is the era of the creative retail leader, the innovator, the human leader and the empath.
For those lucky few who can genuinely – hand on heart – lead, inspire and connect with their team and deeply understand and empathise with their customer. Rather than conserve and cost-cut with staff, they must instead give and empathise with their valued customers.
the 'losers'…
While some retailers have closed their stores or been rescued by sale, sadly brands like Ed Harry, Rodger David, Diana Ferrari, Marcs, David Lawerence, Metalicious, Australia's Espirit, and Toys R Us are closing their Australian doors.
While other big retailers still haunt our weekly headlines of poor performance like Myer, David Jones and Target. I won't elaborate on each. All I ask is that you imagine yourselves inside any one of these stores. Now, what do you see?
I see a lot of "On Sale" point of sale and desperate messaging. Scantily placed and poorly trained sales staff. These '3-hr shifters' aren't happy cheerleaders for the store. These are not the staff anyone wants help from…let alone inspiration from.
You'd also see that their email campaigns to customers are all aimed at big discounts and special deals. You'll see expensive spokesmodels, agencies and as much product as you can possibly stuff into a 3-D square box with four walls.
Any of this sounding familiar?
While there are plenty of new and old brands doing it well we also see overseas brands like JC Penny (116 years old), Sears (126 years old) who are also closing their doors.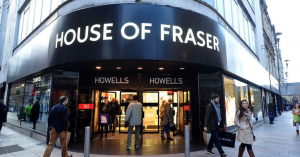 House of Fraser has a history stretching back almost 170 years – it's one of the UK's best-known fashion brands (Image: Western Mail) is now also in trouble.
And yet despite this, at 118 years old, somehow Nordstrom is a leader in innovation and customer experience. So it's not the model – department versus destination, versus lifestyle boutique but rather the experiential and experimental mindset of the retailer.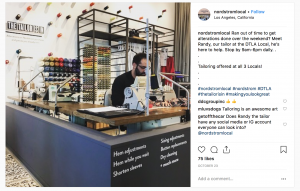 Doing the work
Instead, these focused retailers who are in fact 'winning' are buckling down, rolling up their sleeves and doing the work.
They were using data to glean insights, they were experimenting with what their customers crave.
And using this information to roll out small bite-sized campaigns to analyse what's working and what's not. They were busy investing in training, skilling up management and mentoring staff. They were building retail communities, inviting customers in for education, events and unique experiences.
In-Store Experience works
Clever retailers like Sur La Table have built their entire business model of in-store shopping experiences and digital around their products. With over 134 stores nationally, Sur La Table is one of America's largest kitchenware retailers.

More than 80 of their stores are armed with a Culinary School – their secret weapon. These classes are taught by their resident chef's who are all employees. With over 600,000 students enrolling annually, their customers can't get enough of their in-store cooking school experiences.
CEO of Sur La Table, Billy May says, "We're actually the largest non-professional cooking school in the country." During his interview on Retail Get's Real podcast, May says, "That Combination of product and experience, service and expertise are what separates Sur La Table."
As far as getting new customers goes, the cooking school isn't just another branding exercise or in-store experience for the sake of it – it's the retailer's number one acquisition vehicle for new customers.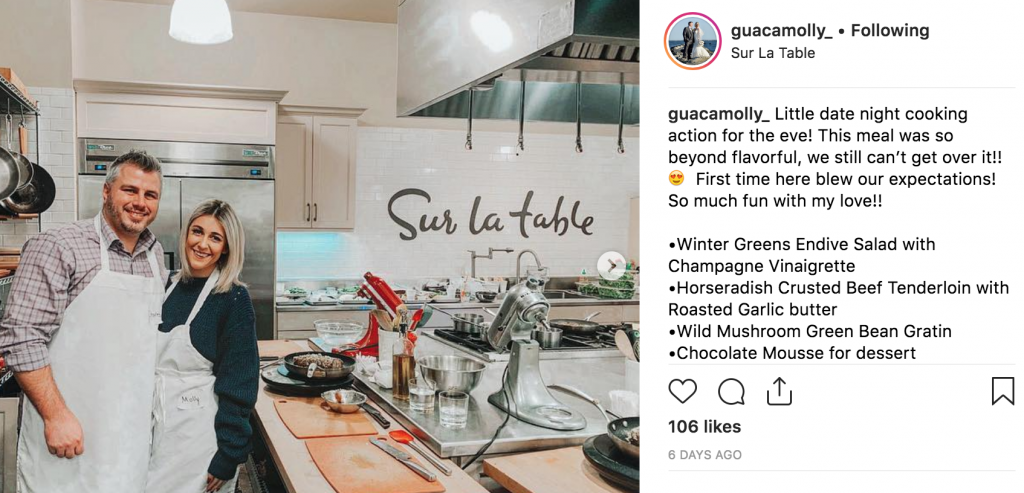 "The experiential piece is really about how we get customers in," May says, "and it's our opportunity to get customers back." Up to half of the customers who finish a class go into the store and buy something afterwards.
Experience is no longer 'woo-woo'
Just over 10 years ago in Australia, our store (The Good Guys) was part of a committee that was uploading, selling and testing product sales on eBay and other marketplaces.
Our biggest competitor at the time was Harvey Norman, headed up by their co-founder and chairman Gerry Harvey. While we were adopting best practice and e-commerce techniques from the US and UK and one of the first retailers in Australia to offer click and collect, Harvey's was slow to embrace selling online.
In 2008 after we'd made significant inroads into e-commerce in Australia, a market that hadn't quite caught up with the rest of the world, Gerry Harvey was quoted as saying, "selling online is a complete waste of time."
Similarly, experiential retailing may seem a bit a bit 'woo-woo' and as Gerry once said about selling online, it may even sound like "a complete waste of time". However, it's those who've done the work, who have tested in-store experience that has had the biggest wins in 2018.
While there are no 'overnight success' stories, there are stories of courage, of hard work and digging deep on what matters most to their customers. Refining their retail experience story and customer journeys. And then, finally testing how it will come to life in-store through staff, events and experiences.
I believe that in-store experience will revolutionise the entire retailing industry. However, there is still more shake-up to come.
the 'winners'…
Whether it's fashion, homewares, electronics or food, it's now the experience in-store that engages customers and keeps them coming back. Without strong engagement and positive real-life human experiences, a consumer's choice online is somewhat dwindled down to trust and price.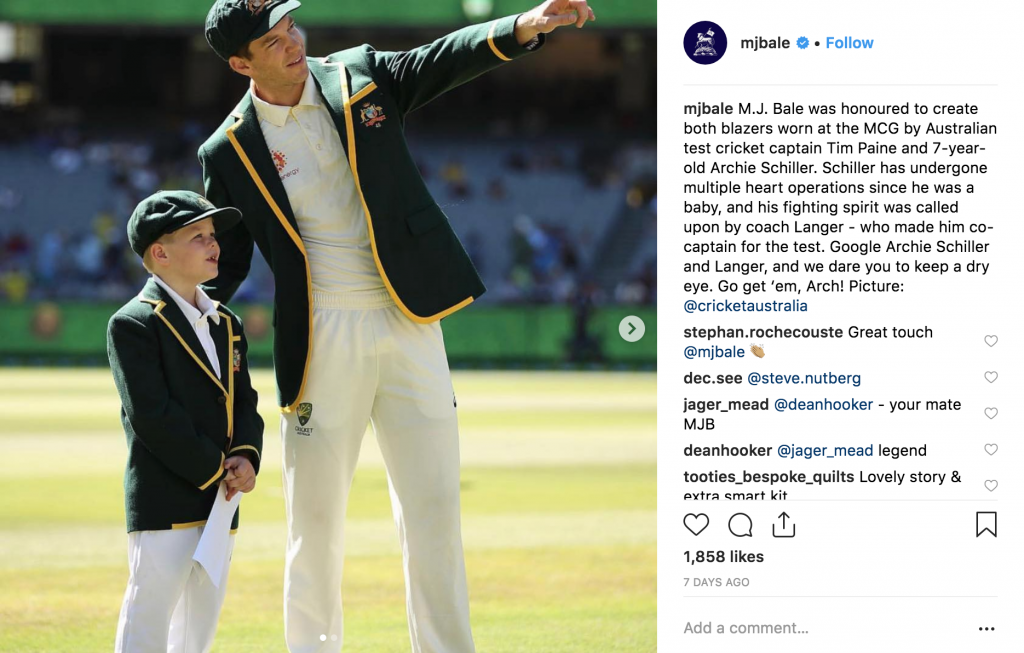 In Australia, stores like MJ Bale, Cotton On, Universal Store and Lorna Jane all deeply understand their customers and have strong engagement both with in-store visitation as well as through their website, blogs and social.
The buying team at Universal Store is committed to sourcing exclusive and private labels. Accounting for 50 per cent of sales, this adds value to the overall experience and newness for customers.
When discussing their unique range with AFR last year, they were quoted,
"it's more killer and less filler".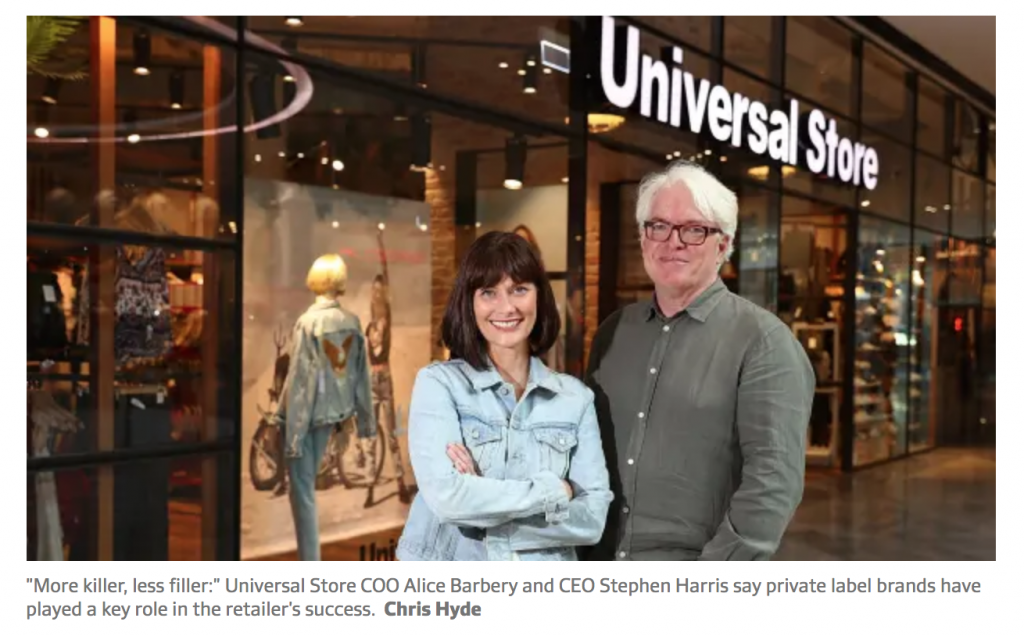 While I'm certainly well over their 15-34yr old demographic, they were undoubtedly on brand and on point with the 'more killer, less filler' quote.
Globally, retailers have struggled with out of date retailing metrics like sales per square metre which have been underwhelming shoppers for well over a decade. Sure, it makes Buyers accountable for their KPI's but creates a very predictable shopping environment.
So, while it was a tumultuous year in retail, there are also some clear winners pulling out in front. Whether the winners are from the UK, the US or Australia is irrelevant. Our customers are voting.
These winners have rolled up their sleeves, they've done the work. Hopefully, that will give them a bit of a lead with their competitors.  After all, I reckon they deserve it, don't you?
About the Author: Amy Roche is a retailer, marketer and author of, The Retail Experiment. She's also the owner of Retail Rockstars, in-store CX and event specialists.
If you need help increasing your visitation, check out our free guide, 5 Ways to Dramatically Increase your foot traffic.