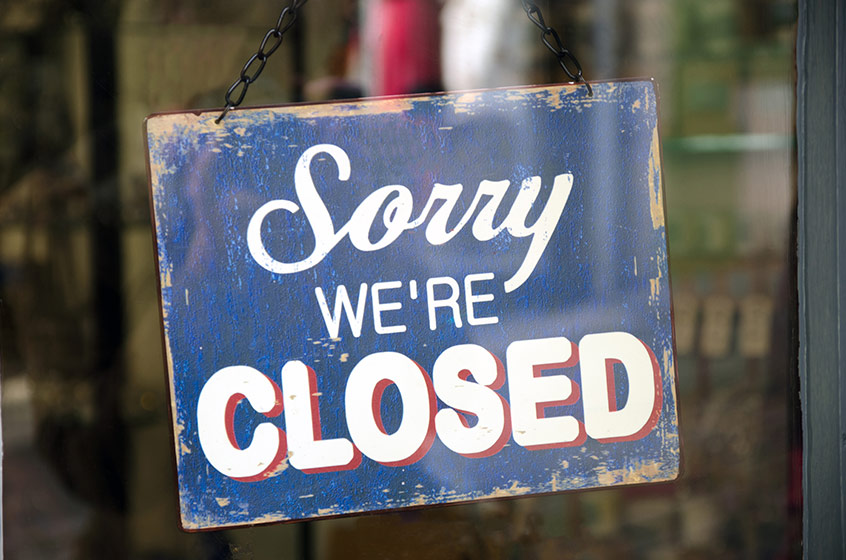 With online sales growing year on year, many appliance retailers and franchisees are now questioning, "What is the new role of my store?"
Well, the short and easier answer is what it CAN'T be.
Dime a dozen – Stores can no longer just be "a place" to buy commoditised appliances – or they risk becoming a distribution centre. If customers are getting into their cars versus buying online, then we must deliver a remarkable experience once they arrive.
Stack 'em high & let 'em fly – All Gunsmoke jokes aside, stock availability, competitive pricing and good customer service are all 'givens'. The stock and size of your retail space means very little to our consumer today. In fact, new data supports consumer migration moving to smaller, personalised and more localised shopping. Less is best.
Online Pick up – Stores can no longer just be a place to pick up stock ordered online – continue supporting pick up, but there should be an "experience" when they arrive in-store and a journey for them once there, as well as a reason for them to come back.
Low Profit – We can no longer afford to pay exorbitant amounts in retail leasing space for the small profit we are getting; profit needs to stabilise and this can be achieved through innovative and connected experiences in-store.
The burden of prediction – let's make sure our Omni-channel strategy is not boringly predictable. Sure, we all know market research tells us customers WANT the same experience across all channels, but do you think if given a question like, "Would you like to be surprised and rewarded for visiting us in-store?", that they would actually say no? (PS…I fully realise the biased nature of that question; I'm just trying to make a point).
Globally, profitable and clever retailers are creating communities, social and educational hubs. They are creating value in their customer's lives, teaching them how to eat better, cook better and generally be more productive. Apple has shown us that you can 'surprisingly' make a great profit out of technology. However, despite all the case studies around the poster child (Apple), most 'non-apple' retailers continue to sell the "old fashioned" way with boring displays and far too much talk about technology features. Sure, we've learned to power them up for people to play with, but that is now the new norm; so what's next?
We know that wrapping a lifestyle and story around the product, much like Apple does, is incredibly powerful. As an example, one of our most popular SHOWS is on the Paleo template. During it, an expert covers nutritional info, lifestyle changes and what it did for her. A big component of this change is making your own food from scratch and the tools required to do so. Appliances like high-velocity blenders, processors, slow cookers and steam ovens all play an important role in successfully adopting the Paleo lifestyle. In her presentation, she concludes with a few Paleo friendly recipes that are prepared using her favourite small and large cooking appliances.
As a final thought, incorporating educational and social hubs into our in-store experience builds trust. Recent research in Neuroscience indicates that 95% of our purchasing decisions are based on the sub-conscience and emotional parts of our brain – not the rational part.
So it makes sense as retailers that we focus less on the "features and benefits" (rational part of our brain) in-store, and more on connecting emotionally and adding genuine value to their lives. As an added bonus, emotional engagement also aids in reducing anxiety in-store and lowers buyer's remorse.
What are some of the ways you are emotionally connecting with your customers? I'd love to hear from you. Other blogs of interest might be; 5 Ways to Dramatically Increase Visitation into your Retail Business?
Happy Retailing! Amy